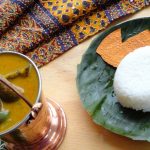 Yield: 3
Prep Time: 6 minutes
Cook Time: 25 minutes
Print
Nutrition facts

(per portion)
Nutrition facts

(per portion)
Calories: 1624 kcal
Carbohydrate Content: 348.69 g
Cholesterol Content: 5 mg
Fat Content: 4.64 g
Fiber Content: 16.9 g
Protein Content: 36.59 g
Saturated Fat Content: 1.373 g
Serving Size: 1
Sodium Content: 2752 mg
Sugar Content: 12.8 g
Trans Fat Content: 0 g
Idli
Idli is a very famous and healthy south Indian breakfast recipe. Idli is a small steamed cake made with the better of black lentils and rice. It is very healthy and delicious recipe that can be enjoyed any time of the day. It served with sambar and coconut chutney. Learn how to make soft idli at home in the given recipe.
Ingredients of Idli Recipe
How to Make Idli
Step 1: Overnight soak the rice and black gram. On the next day, in a deep bowl and place rice and wash them then drain the water and soak rice in 3 cups water for at least 5-6 hours.
Step 2: Repeat the same process for the black gram, wash it and soak the gram with the fenugreek seeds in 1 cup water for at least 2-3 hours.
Step 3: Now, drain extra water from the rice, black gram and fenugreek seeds.
Step 4: Then place black gram and fenugreek seeds in mixture blender and grind it with ½ cup water to smooth and spongy better and transfer into the deep bowl.
Step 5: Now place rice in the same blender and grind it with 1 cup water to make a coarse better than transfer this into the same deep bowl.
Step 6: Now mix both the better. Then cover the bowl and put the bowl in the warm place for fermentation for about overnight or 7-8 hours.
Step 7: Once the batter is fermented, take that better in a bowl and add salt and mix it well.
Step 8: Now, heat sufficient water in a steamer and meanwhile grease idli moulds tray with oil.
Step 9: Fill the moulds with idli better and fit the plate in the stand then place it in the steamer and steam for 15 minutes.
Step 10: Once the idli is ready to remove the idli stand from steamer and put aside to cool.
Step 11: Then spoon out the idlis from the moulds.
Step 12: Serve it with hot sambar and coconut chutney.
Add to Favourites